In line with our advocacy to provide practical and useful I.T career tips and advice, Tech Academy presents FREE WEBINAR SERIES.
In this free series of webinar, we invited Guest Expert Speakers in different fields of I.T industry to share their knowledge and experience to help and inspire newbies and aspiring Filipino I.T.
What you'll discover:
Learn new and emerging technologies and career opportunities
Live Q&A (get direct answers from our Guest Expert Speakers )
Certificate of Participation(official certificate from Tech Academy)
Raffle Prices(awesome and cool raffle prices)
12:00 NN Wednesday, May 11, 2022
Virtualization Fundamentals:
How to grow your I.T career with VMWare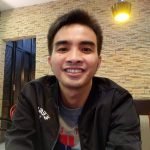 Pre-sales Engineer, VMWare

VMWare Certified Professional
Tech Academy is an online learning platform and community built to help aspiring Filipino I.T grow their I.T career.
Through our content and programs we aim to cultivate proper mindset and provide quality trainings(in a beginner-friendly manner) needed by aspiring Filipino I.T professionals today and in the years to come.
P.S: This live webinar is done via online. You don't need to travel anywhere else. All you need is just a computer or mobile device with an Internet connection.
P.S.S: You may need to install Zoom meeting app if you don't have one yet(all details will be sent via your registered email).