Would you like to get access to a webinar that shows you...
How to grow and level-up your I.T career by becoming CCNA?
In this free webinar, you'll discover:
Founder of ccnaphilippines.com now techacademy.ph and where he helped aspiring network engineers become CCNA without information overload.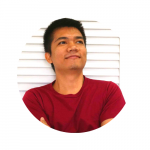 P.S: This a recorded webinar. Once you registered, you'll get access to the presentation/webinar immediately. All details will be sent via your registered email.
What students are saying: